May 27, 2020
Dear Home of Christ Family,
I long for the day when we can be together again, without fear of disease or mindful of the physical distance between us. I know for many, this time of sheltering in place has been a lonely one. Some of us may feel estranged from our spiritual family, even with digital interventions like Zoom and online church. Some of us are beginning to feel that perhaps God Himself is far from us.
I am encouraged by the prophet Isaiah and his beautiful portrayal of God's love for His people in this week's Bible reading. Even as the people were held in captivity, far from their land, far from their temple, seemingly far from their God – Isaiah reminds them of God's deep love for them:
"Can a mother forget the baby at her breast
and have no compassion on the child she has borne?
Though she may forget,
I will not forget you!
16 See, I have engraved you on the palms of my hands;
your walls are ever before me.
Isaiah 49:15-16

I hope you know that you are deeply loved by God today and this week!
Recently, in a meeting with some of our church leaders, we were asked to share a book and author that made a profound impact on our lives. The book I shared was The Ragamuffin Gospel by Brennan Manning.
I want to end with a story from Brennan that profoundly changed the way I experience God's love.
Several years ago, Edward Farrell, a priest from Detroit, went on a two-week summer vacation to Ireland to visit relatives. His one living uncle was about to celebrate his eightieth birthday. On the great day, Ed and his uncle got up early. It was before dawn. They took a walk along the shores of Lake Killarney and stopped to watch the sunrise. They stood side by side for a full twenty minutes and then resumed walking. Ed glanced at his uncle and saw that his face had broken into a broad smile. Ed said, "Uncle Seamus, you look very happy." "I am." Ed asked, "How come?" And his uncle replied, "The Father is very fond of me."
-Pastor Dean
May 19, 2020
Dear HOC5 family,
The disciple John, while he was sheltering in place on a deserted island called Patmos, writes these words : "Beloved, I pray that all may go well with you and that you may be in good health, as it goes well with your soul."
During this shelter in place, we are frequently asking these questions: How are you doing? Are you staying healthy? Do you have enough groceries? But John reminds us that our physical well-being is only part of our entire well-being. The other part, the eternal part, is our soul.
How is your soul doing?
I first heard this question from Pastor John Ortberg and have since used it with regularity.
It's not asking "How are you doing?" or "What are you doing?" - both questions which can be answered without much thought.
It forces us to pause, and take a serious assessment of our inner life, our private life- a life comprised of motivations, thoughts and desires living in tension with our physical outside world, what everyone else sees.
So let me ask you this question - How is your soul doing as we shelter in place and miss being able to gather together, when we have suffered many different losses of personal space, regular routines and rhythms, the future plans that once filled our calendar squares?
How have you taken time to tend to your soul during this time? What are the things you are engaging in that bring you closer to God? What things and distractions are preventing you from connecting with God?
Let me encourage you this week to spend some time examining your soul, taking a thoughtful look at the reflection in the mirror.
If you find that your soul is drifting away from God, spend some time this week praying, meditating on scripture, soaking in nature, and reflecting on the goodness of God.
My prayer for us, Home of Christ Family, is that we will not only just be in good health, but that all will be well in the secret wells of our souls.
-Dean Yuan
May 13, 2020
Dear HOC5 family,
As we enter our 10th week of sheltering-in-place, I will admit my life has felt like a whirlwind of activity, a never ending merry-go-round, a tyranny of the urgent. There always seems to be more to do: more projects to tackle, more responsibilities to share, more meals to cook, more schoolwork to oversee, more online meetings to attend, more content to consume, more arguments to arbitrate, and chapters to read in our Love this Book!
However, without the normal boundaries between work and home or school and home, the "more" has taken over our previous sanctuaries of rest and quiet.
In the midst of our own familial arguments that living in confined spaces seemingly inevitably bring up, I'm reminded this week of another sibling argument that the bible records. Two sisters, with two very different approaches to life; Mary and Martha.
Martha, the hard working and industrious type was slaving away, while Mary, the care free and free spirit, sat at the feet of Jesus, soaking in his teaching. Indignant at the lack of effort on her sisters part, Martha complains to Jesus, and this is his response to her.
"Martha, Martha," the Lord answered, "you are worried and upset about many things, but few things are needed—or indeed only one. Mary has chosen what is better, and it will not be taken away from her."
I wonder in the midst of your busy-ness, how have you positioned yourself to sit at the feet of Jesus? This reminds me that all of the busyness that I accomplish today or during this period of time will one day pass away, but the relationship I have with my savior - that is what I take with me into eternity. Won't you choose what is better today?
- Dean Yuan
May 5, 2020
"I thank my God every time I remember you. In all my prayers for all of you, I always pray with joy because of your partnership in the gospel from the first day until now, being confident of this, that he who began a good work in you will carry it on to completion until the day of Christ Jesus."
~ Paul to the Believers in Philippi
(Philippians 1:3-7 NIV)
Dear HOC5 family and friends,
I was working on a project the other day and one of the questions I had to answer was "write your own eulogy". At first I just put down the typical "Jim was a great guy blah blah blah". But my professor gave me the feedback that my answers were too general and not deep enough. So I had to dig deeper. I started to ask how and why I want people to remember me. Was it to feed my ego? Was it to benefit others? I also started to wonder what my two daughters or my wife would write in their eulogy about me, how will they remember me by?
As I read Paul's letter to the church in Philippi, I can't help but wonder if Paul would speak the same about me. That when he prays for me, there is a smile on his face. That when he thinks of me, he is thankful to God for me. That when he talks about me, he calls me "my partner in the gospel". That he remembers the journeys we took together from the very first day, and how he is confident that I am on the path God has set out for me.
If I may challenge you this week to reflect on your life and perhaps even write an eulogy for yourself, what will it say about you? If your family members were to write an eulogy about you, would they remember you the way you want them to remember? What about your friends? Ministry partners? Coworkers?
My prayers for all of us this week is that we will allow the Holy Spirit to continue His work of transformation in our lives. That whatever "good" that God started in all of us will not "pause" because we are now chasing after praises of men or things of the world or even selfish desires. May we surrender ourselves to the Holy Spirit's prompting. May we let Him speak through our devotions, our prayers, our worship, and the sermons you listened to. May we act on these promptings regardless of how difficult it may be. May we keep in step with the Spirit!
-Jim Chang
April 29, 2020
Dear HOC5 family and friends,
I am sure by now you have heard that our county has extended the SIP to the end of May but some easing up might be coming should we hit some milestones set by the governor. As I contemplate the possible end to the worst of this pandemic, I can't help but wonder what the church will be like in the aftermath. What will people say about Christ's bride when this is all over? What will people say about you and me?
Today I want to share with you a short passage from Ephesians 2:10. " For we are his workmanship, created in Christ Jesus for good works, which God prepared beforehand, that we should walk in them."
I love that this scripture reminds us that God created and saved us for His own specific reason. That we are to "perform" a certain role at the time and place He has placed us. That this pandemic is no mistake of God nor is it the result of God's inadequacy. If we believe that God is sovereign, then we must also trust that everything that has been happening is a part of God's grand design. Thus we must ask the question: why? And I believe it is so that we, as individual Christ followers and as a collective of the Body, will grow and make a difference in this pandemic. Will you continue to challenge yourself to read the Word even if you don't feel like it? Pray even if you feel it's being unanswered? Love even if you doubt your compassion would make a difference?
May all of us become more Christ-like at the end of this tunnel!
-Jim Chang
April 22, 2020
Dear HOC5 family,
It is amazing how a text that is 2600 years old still speaks to us today, even in our current situation. Habakkuk writes in his opening chapter:
"O Lord, how long shall I cry for help, and you will not hear? Or cry to you COVID-19* and you will not save?"
*that's what I would like to think Habakkuk would have cried out in our times
Granted, Habakkuk was talking about an evil and wicked nation that God was using to discipline his people, but the emotional distress that he feels has been similar to some of my feelings. "O Lord, when will we hit the peak?" "O Lord, when will the numbers go down?" "O Lord, when will we see our friends again?" "O Lord, when will we worship together as your church again?"
I'm comforted by the words of Habakkuk in chapter 3, as he reflects on the works of God, the character of God, the majesty and glory of God, his final words are one of the most hopeful words in the Old Testament.
"Though the fig tree should not blossom, nor fruit be on the vines, the produce of the olive fail and the fields yield no food, the flock be cut off from the fold and there be no herd in the stalls, yet I will rejoice in the Lord; I will take joy in the God of my salvation."

I pray that during this time of Shelter-in-Place, you will encounter the majesty and glory of God through scripture, prayer, meditation, even nature. And through it, we can declare together, "Yet we will rejoice in the Lord, We will take joy in the God of our salvation!" May that be the cry of our hearts.
-Dean Yuan
April 14, 2020
Dear HOC5 family,
In our Love This Book reading this past week I was thinking about how different David's heart for God is compared to mine. In the story about David and Goliath I see that David is zealous for God's name. I think I'm a lot more like Gideon in his reluctance and timidness. But David isn't discouraged by his youthful age, or his brother getting on his case, or even King Saul telling him he isn't able to defeat Goliath. David is undeterred by what people have to say and fully confident in God's ability to work through him. I pray for myself and our church that God would open our hearts to love Him with the kind of ferocity and devotion we see in David's heart. I pray that we will be bold and courageous.
Then David said to the Philistine, "You come to me with a sword and with a spear and with a javelin, but I come to you in the name of the Lord of hosts, the God of the armies of Israel, whom you have defied." 1 Sam 17:45
-Irving Chung
April 8, 2020
To the Home of Christ family,
In the past few weeks while I have been trying to adjust to the 'new normal' I have to confess I took little time to process spiritually and personally what has taken place and what is to come to pass in the next few months.
But this week, challenged to write this e-mail, I had the chance to let my soul catch up and address this need in my life. I also had the chance to read JC Ryle's sermon on "sickness" and it really blessed me so I would like to share a few of his points with you.
First, sickness is unlike any other trial because it has the power to turn the strongest of us into a little child and the boldest in our family to tremble and fall (Ecc 12:3-5). This will lead into the next point…
Sickness helps us remember death. To be honest if you are like me, I live most of my life thinking that I will never die or taking my health for granted. Sickness reminds us that life is short, precious and worth fighting for.
Sickness makes us think about God seriously. This has been my prayer long before our youth ministry started working on Snow Retreat this year. One of my biggest prayers during this time was that He would use this event to bring revival to our family at HOC5. Little did I know back then in February that this virus would hit so close to home and so soon. My prayers are still for revival to this day.
Sickness helps to soften men's hearts. I definitely see this in my life and I also see this with all the ministers in our church. It is so easy and tempting to see ministry in a professional way, while almost forgetting why we got into the ministry in the first place (with a love for Christ and for His people).
Sickness is used to help 'try' men's religion. Over the last few weeks, I have seen what we turn to during times of trial. What I want to ask you during a time like this is "do you turn to Christ?" Or do you turn to friends, family, homework, school, work or even cooking and housework? These past few weeks have definitely tested my foundation with the Lord Jesus Christ and I hope that you have found yourself planted on the rock and not on the sand.
My concluding thought is this... this will pass. While we all long for the day of our Lord's return, my prayer is that we would all grow from this experience for the better. Not only as people, but also with a deeper and richer faith in the Lord. I want you to know that our prayers as pastors are with you all.
"And let us not grow weary of doing good, for in due season we will reap, if we do not give up."
(Galatians 6:9 ESV)
With His love,
Yuji Ogura
April 1, 2020
To my dear Home of Christ Family,
As we continue to shelter in place and practice social distancing, some of us are beginning to settle into a routine, while others are still struggling with the notion that that this will continue on for another month (at the very least!).
If you are like me, perhaps God has been working in your heart as well, identifying areas where we still have to grow in trust of our sovereign God who knows all things, whether it is for your health, physical provisions, work, or financial needs.
One of my fears over this past month is "How will our church survive?" By nature, the church is not a building, but a gathering of God's people. And throughout the course of the church's history, what defined her is that believers gathered together to worship, sometimes even in secret. So without the gathering of people for worship, for study, for prayers, for mutual encouragement, I wasn't sure how our church family would fare.
But God continues to amaze me and reminded me that although I am a shepherd, He is our ultimate Shepherd, and he knows exactly how his sheep are doing.
Over this past month, I've heard countless stories of people caring for each other, getting groceries for those in need, volunteering at food banks that are desperately in need of volunteers, sacrificially giving up their own masks to help medical professionals. I've heard countless testimonies of members praying with others over new mediums such as texts, facetime, zoom, encouraging each other with scripture, and sharing what they are learning. Instead of being consumed by the news and the ever-growing number of cases, people are consuming God through His Word, and experiencing fellowship through new and intentional ways of reaching out to others.
So thank you for reminding me that God is in control, and that God is still at work, even though we are apart. I am so proud to be a part of this family of God's disciples!
A couple of updates and reminders:
Keep up with the readings, and watch the livestream here (or here if you want to chat along). We are still experimenting with our livestream, so keep an eye out for an update later this week.
Please send me (dean.yuan@hoc5.org) a 10 second video introducing yourself sharing 1 thing you are grateful for.
If you are willing to donate N95 (KN95 is acceptable as well) masks, our church will be collecting them and distributing them to local hospitals and other medical professionals. They must be in unopened packaging. The church will be opened from 11AM-Noon on Weds 4/8 for you to drop them off.
If you need help with groceries, sign up here. If you can help others and you're willing to pick up groceries, sign up here.
Keep praying for Dave Jou and his family. If you can commit to praying and/or fasting for him on a certain day, sign up here. (You can add your name on the first page, and read the prayer needs on the second page)
Our church was gifted a 2 month free subscription to Dwell Bible App. This is a great app that provides an unparalleled listening experience of God's Word. Sign up for your free 2 month account here.
During this time, we deeply appreciate your continued generosity and faithfulness in giving. We are encouraging everyone to give online at hoc5.us/giving
If during this time if you have been hit harder financially than others, and would need some assistance, please contact grace.wang@hoc5.org or dean.yuan@hoc5.org for more informationWe would love to pray for you as a church family - send your prayer needs and requests to prayer@hoc5.org
Dean
March 25, 2020
Dear Home of Christ Family,
This past week, I along with thousands of other pastors and church leaders have wrestled with what "shelter-in-place" means for our church family. One verse that came up often during this time comes from the letter to the Hebrews 10:25.
...not neglecting to meet together, as is the habit of some, but encouraging one another, and all the more as you see the Day drawing near.
I'm sure for some of you, like me, the pain of being absent physically from the rest of the church family has been felt acutely. We are fortunate however that we have technology that mitigates some of this pain, but even with the best Zoom and live-stream feeds, we feel a hole in our hearts knowing that we are apart from one another.
However, although we are not able to meet together, as a church, we are still carrying on what the author of Hebrews intended. Verse 25 is actually only a part of the sentence, and part of the larger thought. The preceding verse gives us a little more context.
And let us consider how to stir up one another to love and good works...
Just this past week, I have heard, seen, and witnessed our young people care for others by bringing groceries, and other essentials to those who are more vulnerable. I have seen brothers and sisters lend devices so those without can still stay connected and watch our live-streams. Others have thoughtfully dropped off games and activities to young families to help them have some sanity during this time. Many have collectively committed to fasting and praying for our dear brother David Jou as he struggles in the hospital. And dozens of individuals, along with our church, have donated N95 masks to local hospitals in our region.
All that to say, I am proud of our family for coming together when we can't come together. Let me encourage all of us to continue thinking of new and creative ways to "stir up one another to love and good works." Great job HOC5 family!
One way you can do that is by sending me (dean.yuan@hoc5.org) a 10 second video introducing yourself sharing 1 thing you are grateful for.
Another way you can help others is if you're willing pick up groceries, sign up here. And if you need help with groceries, sign up here.
If you are willing to donate N95 (KN95 is acceptable as well) masks, our church will be collecting them and distributing them to local hospitals. They must be in unopened packaging. The church will be opened from 11AM-Noon on Weds 3/25, 4/1 and 4/8 for you to drop them off.
Commit to praying and/or fasting for Dave Jou, sign up here. (You can add your name on the first page, and read the prayer needs on the second page)
We would love to pray for you as a church family - send your prayer needs and requests to prayer@hoc5.org
Keep up with the readings, and watch the livestream here. Go to the link and hit "subscribe" for the latest updates.
Dean
March 22, 2020
Dear Home of Christ Family,
Thank you all for joining us this morning for our livestream service. We praise God that despite so many challenges and obstacles this week, technology allows us to continue to meet in ways that are not so different from our normal routine, albeit in pj's and at separate locations.
For those of you were not able to join during the livestream, watch the replay here.
https://www.youtube.com/watch?v=REtnOQYhrC4
We appreciate your patience as we sort through all the technical hiccups of the livestream process. As the Youtube platform continues to have some issues, we may switch to a different platform, to be determined. Please keep a look out for more information this week coming to your email inbox.
Other than email, there are a few ways to keep updated with the Sunday Service information. Please see these options below:
Church Website hoc5.church
Facebook Page Home of Christ IN Cupertino
Wishing you all a blessed week, and encouraging you all to consider how God is calling you to move in faith this week!
March 20, 2020
Dearest Church Family,
As we slowly settle into the new views and rhythms of a more stilled life, I pray that you would find shelter and hope in God's unchanging word.
May we abide in Him as our true abode, a quiet and cozy nook of security and comfort when the world outside feels chaotic and frightening.
I wanted to share a resource that has been a huge comfort to me personally, the Dwell Bible app, and more specifically, their curated "Faith Over Fear" playlist of Scripture.
The folks at Dwell have generously offered us a complimentary two month subscription to their Bible listening app, and I highly recommend a daily soak in Scripture to saturate your mind and heart when you feel blown and tossed by the rolling billows of the seas all around.
The Dwell listening experience can be customized with different narrators and musical accompaniment, allowing you to craft an ambience that most ministers to you.
There is power in hearing the promises and truths of God's Word spoken over you, and I pray you will find Dwell to be a refuge for your soul.
> Sign up for your free 2 month account here.
Praying that you will be held and steadied by God's presence both with and within you - He our true Shelter in this place.
Sumiko
March 17, 2020
Dear Home of Christ Family,
These are some crazy times.
I'm typically a champion at sleeping. I've slept through earthquakes, fire alarms, and possibly while my wife was in labor. Once those lights are out, I'm out like a log. But this week, sleep has been harder to come by. Thoughts of Sunday worship mishaps run through my mind, wondering how these next few weeks will go as we all shelter in place.
As someone with an underlying respiratory condition, and a father to someone who has the same, I wonder if all of this has increased my anxiety levels. The fear of the unknown, the lack of control, not knowing when this latest order will end, or even if it will get more stringent. And maybe you feel the same.
I've taken comfort in the "love this book" reading for today from Joshua 4 (DO YOUR READINGS!)
21 He said to the Israelites, "In the future when your descendants ask their parents, 'What do these stones mean?' 22 tell them, 'Israel crossed the Jordan on dry ground.' 23 For the Lord your God dried up the Jordan before you until you had crossed over. The Lord your God did to the Jordan what he had done to the Red Sea when he dried it up before us until we had crossed over. 24 He did this so that all the peoples of the earth might know that the hand of the Lord is powerful and so that you might always fear the Lord your God."
The purpose of these stones is to remember that God had provided a miraculous delivery for his people. These stones, later called ebenezer (eben meaning stone and ezer meaning help - same as the title given for Eve) were to be a visual, physical and spiritual reminder that God had saved his people once before, and he would continue to prove his faithfulness.
So in the light of these chaotic times, I want to raise up our Ebenezer.
We remember when a handful of faithful men and women decided to start the Home of Christ in Cupertino. Against formidable enemies of government, multimillion dollar tech companies, influential land developers, these faithful believers must have looked like grasshoppers in their eyes.
And yet God was faithful.
We remember how these faithful men and women raised the capital in order to convert the building into a place of worship - the financial figure seemed astronomical considering many of these immigrants were also raising their own families.
And yet God was faithful.
We remember that first worship service, just over 25 years ago, a smattering of youth and young adults, one of the first english-only congregation in the south bay.
And God has been faithful.
We remember the many baptisms over the years, the number of times the gospel has been shared, lives have been reached, families have been saved, marriages have been restored, friendships that have been formed, the tears and laughters, the births and deaths.
And through it all God has been and will be faithful to us.
So in this time of uncertainty, take some time to raise your ebenezer and remember how God has helped you.
Keep up with your readings. God's word will speak to you.
This week we will be trying something a little different with the livestream, so stay tuned for more information. Go to the link and hit "subscribe" for the latest updates.
Sign up here if you need help with groceries, and if you're willing to help others pick up groceries, sign up here.
We would love to pray for you as a church family - send your prayer needs and requests to prayer@hoc5.org
Take some time to worship God. I've found these two songs to especially minister to my soul this past week.
Faithful Now - Vertical Worship
And pray for one another, encourage one another, reach out to others, whether through facetime, hangouts, text, phone calls.
In the words of Paul, If God is for us, who (or what) can be against us!
Dean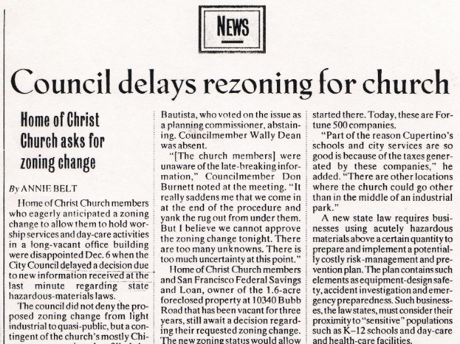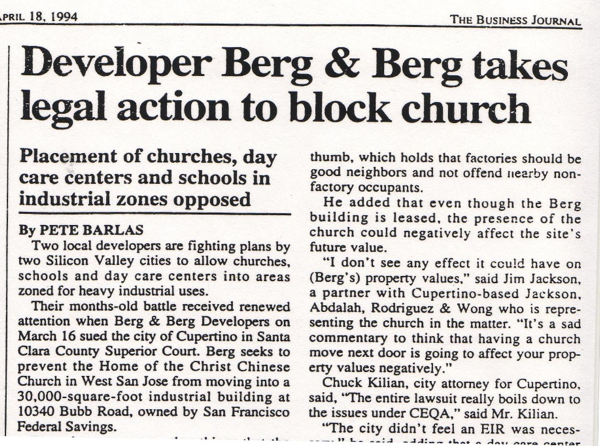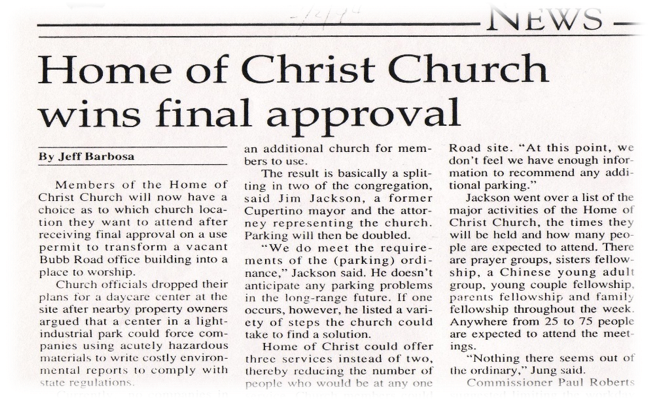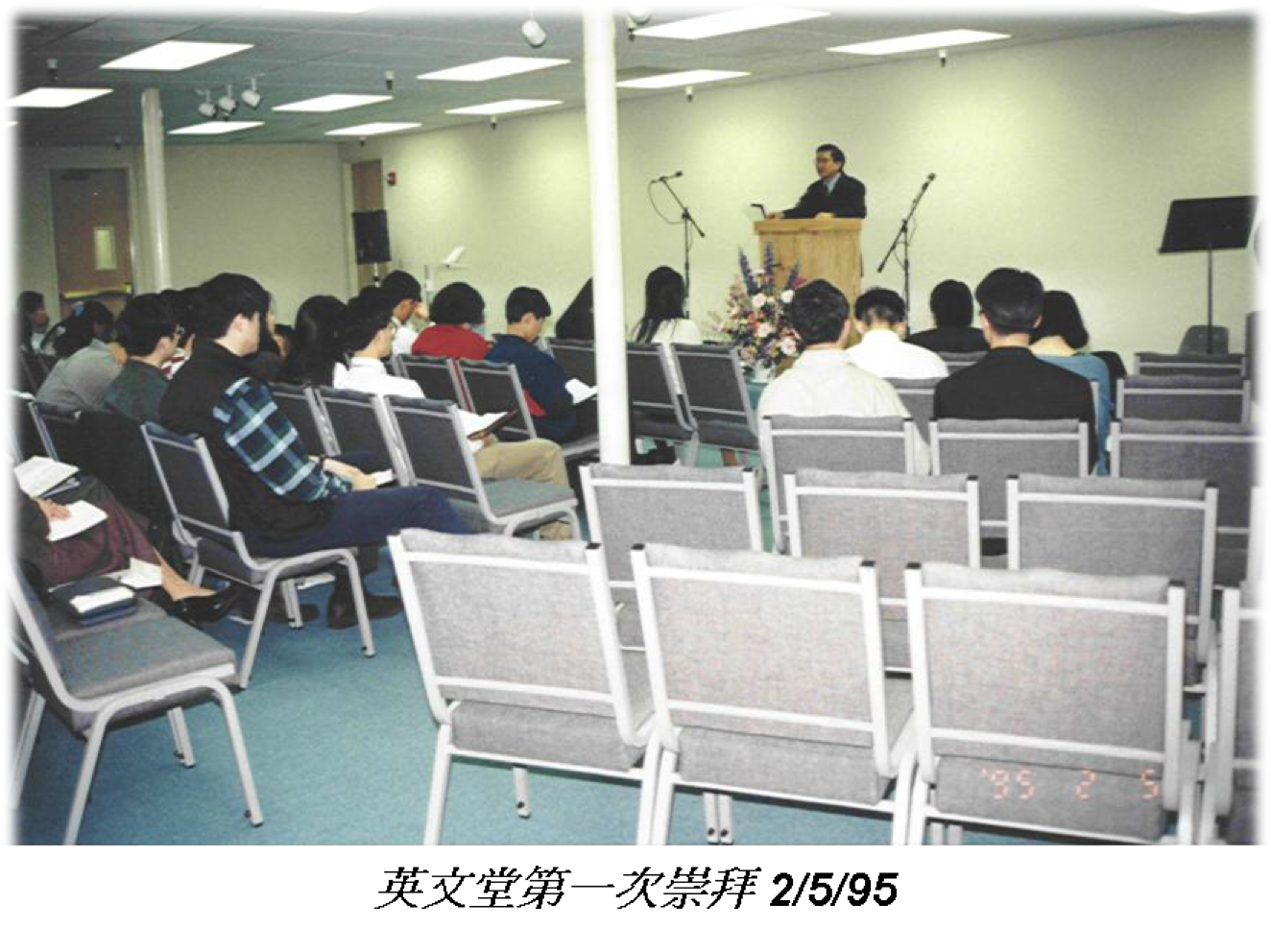 March 12, 2020
Dear Home of Christ Family,
As we continue to face uncertain times and feel the fear, stress, anxiety and overwhelm in and around us, I want to encourage you all with this song of David:
Psalm 27:1
The Lord is my light and my salvation;
whom shall I fear?
The Lord is the stronghold of my life;
of whom shall I be afraid?
I'm reminded that no matter what we face, we have a God who is our source of strength, a strong fortress to run to and take refuge in. Since we have a God like this, or more accurately, because God has us, of whom shall we be afraid?
Be encouraged, dear brothers and sisters, that in the face of uncertainty, in the face of disease, in the face of whatever you might be dealing with, God is our light and salvation. He is the ultimate source of our hope and security.
On Wednesday, 3/10, our elder board met to discuss our next steps in light of the additional directive given by the CDC . Our goal in cooperating with the county public health officials is to slow the spread of the virus to allow health workers and hospitals the ability to treat those who have been impacted by this virus adequately. Our church serves many high risk individuals, and we want to love and care for them as well.
Until further notice, here are the additional steps we will be taking-
Sunday Services
We have decided to cancel all in-person events that meet on our church campus.
Starting this Sunday, only those who are essential to the livestream worship service will be asked to come to church. Everyone else is encouraged to watch our livestream service, which begins at 9:30 am.
I highly encourage you to participate in the live chat as you begin the livestream. Though this will not replace the actual in-person feel, hopefully it will create a sense of community as we gather remotely.
If you are unable to watch concurrently, the video will be on our YouTube channel as well as our church website at hoc5.us.
Small Groups and other Ministries
All in-person small groups, regardless of size, will be canceled and asked to meet online. Leaders will be given directions on how to host online meetings through Zoom or similar platforms.
If you would like to host a meeting and have not been approached by a church staff, please feel free to contact grace.wang@hoc5.org for instructions.
Financial Giving
Please continue to remember your financial generosity to Home of Christ during this difficult and unique season. Needless to say, not only has attendance taken a hit, so has our financial giving. We continue to trust the Lord to meet our financial needs, and we strongly encourage everyone to give online.
Online giving is available at hoc5.us/giving.
Those in Need
Undoubtedly, there will be those who are in need of both physical help and spiritual help. The first point of contact should be your small group leaders (or family group leaders). We are still developing strategies and ideas for caring for one another as God's family during this time.
Prayers
As a community, we believe that our Heavenly Father loves to hear from us and loves to answer our prayers.
It is our joy and blessing to be able to pray for our church family, so please send your prayer requests to prayer@hoc5.org.
If you would like to join our weekly online prayer meeting, let me know at dean.yuan@hoc5.org. If you would like to receive the prayer newsletters so you can pray individually for the church, please let me know as well.
And finally, we ask that you continue praying for the leadership team of the Home of Christ Church. Over the past few weeks, we have had to make some unprecedented decisions, wrestling with our faith in Jesus, and our responsibilities as members of society. We trust that we are acting in faith with these new measures, but we continue to need your prayers for continued wisdom and discernment.
If you have any other questions, feel free to contact myself (dean.yuan@hoc5.org), or Elder Irving Chung (irving.chung@hoc5.org).
-Pastor Dean
March 6, 2020
Dear Home of Christ Family,
We know many of you are concerned with the developing news and spread of COVID-19, and some of us have already been impacted by this virus, whether directly or indirectly.
In a time of uncertainty and anxiety, when we feel a collective sense of fear and helplessness, remember and take hope in the truth that we belong to a God who has conquered death itself.
As we navigate these changing circumstances, we can trust that God is in control and respond in faith - however you feel that God might be leading you in this current situation.
Today at noon, our Elder Board met to discuss our next steps in light of the most recent guidelines and recommendations from Santa Clara County Public Health Department. The Elder Board will be closely monitoring the situation and will continue to give updated guidance as more recommendations are given by our county and state officials.
Sunday Services
Until further notice, we are encouraging everyone to worship online. We can still worship together and gather virtually through our livestream service which will begin at 9:30 am (remember that daylight savings begins this weekend!). Recordings of the service will be available shortly after, and can be accessed on the church's website at hoc5.us. This will be our first livestream of a Sunday service, so please pray that the experience will be smooth for everyone.
Small Groups and Fellowship Groups
We are asking all small groups to replace in-person meetings with virtual gatherings. The pastoral staff will assist small group leaders in finding solutions as we navigate these fluid circumstances and challenges. Unfortunately, this also means that our youth group will be canceled for the time being. Pastor Yuji will be giving further instructions in upcoming communications.
Financial Giving
Please continue to remember your financial generosity to Home of Christ during this difficult and unique season. As always, we trust the LORD to meet our needs. Online giving is available at hoc5.us/giving .
Those in Need
If you are in need, please let us know - whether you are ill or have been advised to stay home because you are at higher risk. We are developing strategies and ideas to care for one another as God's family during this time.
Please contact Irving Chung (irving.chung@hoc5.org) or Dean Yuan (dean.yuan@hoc5.org)
Stay Informed
Santa Clara County Public Health Department COVID-19