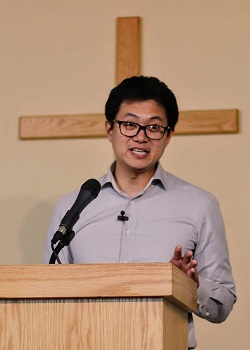 Irving joined the HOC5 family in 2007. He was born and grew up in the SF South Bay area. Irving became a Christian in high school and began to grow in faith in college. In the years since he has been drawn towards serving Jesus through serving the His church. Irving has a passion for seeing God at work in the lives of everyday people. Irving works as an electrical engineer. He and his wife, Wendy, have three children, Oscar, Ian, and Noa. His current interests include woodworking, home coffee roasting, and ant keeping.
Go to the ant, O sluggard;
consider her ways, and be wise.